Our Expertise
NewOrbit partner with our clients to create innovative products or internal systems to optimise their business. We provide the expertise that start-ups don't have in-house and the agility that large corporates often lose. Our mission is to make your system a success and make a positive difference with all we do.
---
Consultancy
Delving into your world to truly understand your business and the context for the system we'll build for you.
Design
Intuitive user experiences are at the heart of all our applications. Responsive design can allow your system to work seamlessly across desktop, tablet and mobile devices.
Development
We have experts across multiple platforms and use the latest technologies to deliver high performance software as efficiently as possible.
Delivery
An iterative, agile approach means you see results fast. You have flexibility to adapt to changes in a controlled way to make the most of your budget.
Support
Our dedicated support team are experts in your system, making sure you and your users get the full value through day-to-day support & user training.
Evolution
Systems never stand still. We offer a long-term partnership to help you evolve your product to meet the ever-changing needs of your market.
---
We bring all these skills together to offer our clients a whole-lifecycle service we call 'Software Product Partnering' Find out more
Your System |
Our Technology
Working with NewOrbit means you have the best-in-class advice and support to ensure your system is:
Secure
Your data is in safe hands – a combination of our stringent coding standards and Microsoft Azure hosting ensures the highest levels of security.

Reliable
NewOrbit maintains your software environment, maximising stability and availability. Our infrastructure enables top system performance, rock-solid resilience and 99.9% uptime.

Scalable
Your hosting resources can scale easily and cost-effectively as your product takes off, without having to worry about expensive server hardware.

Future Proof
We keep our eye on the bigger picture when designing your system. NewOrbit will give you a foundation that's easy to build on as user demand changes.


NewOrbit has achieved a Microsoft Gold Cloud Platform Competency. This is awarded to companies who demonstrate the highest capability and commitment to the latest Microsoft technologies.
We can help you harness Azure to transform your software provision.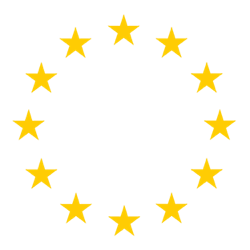 General Data Protection Regulation (GDPR)
NewOrbit are helping organisations address their GDPR concerns and constantly improve their compliance.
Our Story
NewOrbit set out in 2006 to do something notoriously difficult – create successful and cost-effective software applications with our clients. We must have done something right, as we're now a team of over 30 - and growing. NewOrbit are big enough to manage large projects, but small enough to be agile and personal.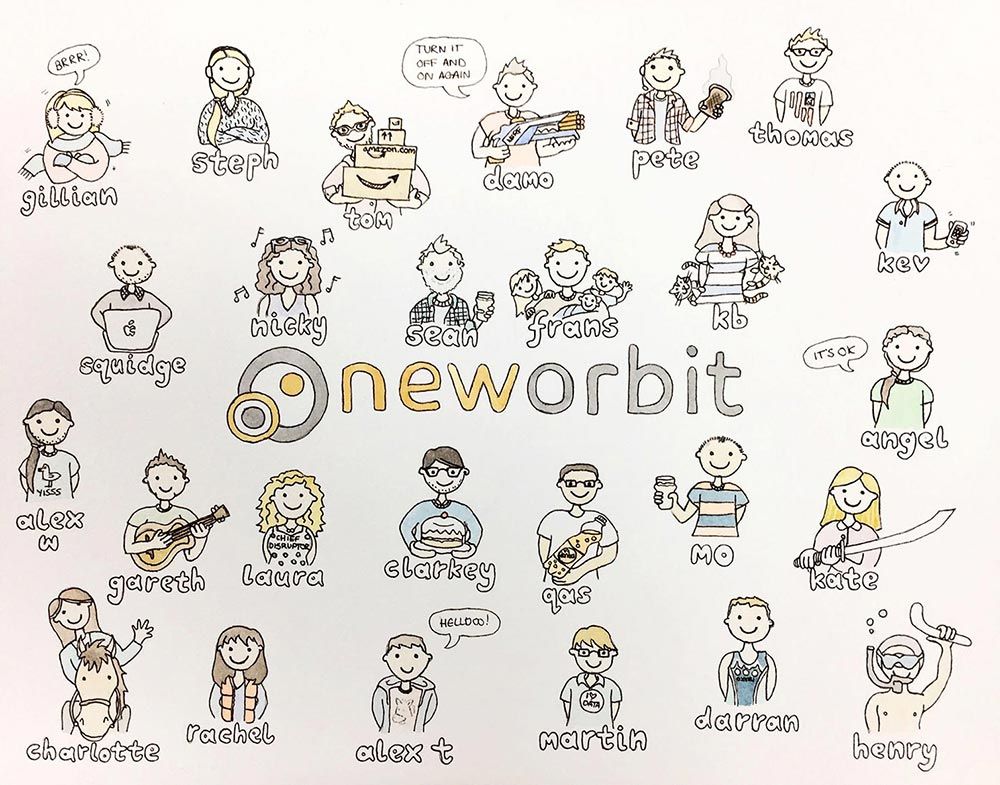 Based in South East Oxfordshire, our hardworking teams of business analysts, project managers, developers, user experience designers and support staff are always ready for new challenges.
But what makes us different?
We are forward thinking
It's in our blood to continually learn and keep up with the technologies that will benefit our customers. It's often the case that today we can achieve in a day what six months ago would have taken a week.
We are transparent about costs
NewOrbit will agree with you a cost range for your project – and honour it. We only charge you for the time we use. We'll discuss and agree any changes with you so you are always in control of your budget.
We are straight talking
It's all too easy for a software company to let you spend good money on unnecessary features. If there's something we think will be superfluous or detrimental to your product, we'll tell you. We want you to maximise the value of your investment.
(Yes that really is us in the background photo!)
Our People
NewOrbit are proud to have a team full of sharp people who love technology and know their stuff. We hire people who share our drive and equip them with the tools they need to succeed. We are big enough to manage large projects, but small enough to be personal and flexible. More than anything, we enjoy what we do and who we do it with.
---
Katherine

Director

Tom

Director

Steph

Head of Support

Laura

Business Support Manager

Phil

Dev Manager

James

Principal Developer

Pete

Principal Developer

Damian

Senior Developer

Kelvin

Senior Developer

Owen

Senior Developer

Tom

Senior Developer

Andrzej

Developer

Ashraf

Developer

Bart

Developer

Dawid

Developer

James

Developer

Jarek

Developer

Maciej

Developer

Maciej

Developer

Marcin

Developer

Mateusz

Developer

Paweł

Developer

Rob

Developer

Wojciech

Developer

Maciek

UX&D

Allie

Commercial Account Manager

Jack

Senior Project Manager

Sarah

Senior Business Analyst

Gillian

Business Analyst

Lee

Business Analyst

Diz

Support Consultant
---
Want to join NewOrbit?
We're always on the lookout for talented people who care about their work and relish a challenge.
Find out more
Who we work with
From start-ups to FTSE 100 companies, NewOrbit have collaborated with pioneering teams and individuals. The thing they all have in common is a great idea that we believe in and know we can turn into serious software.
---
Here's a selection of some of the companies we partner with.
---
Interested in working with us? Get in touch
We'd love to hear from you
Whether it's a general enquiry about our services, or to discuss your idea and how NewOrbit can help, please do get in touch.
If you're interested in joining us at NewOrbit, please take a look at our dedicated careers page.
---
NewOrbit Ltd.
Hampden House
Chalgrove
OX44 7RW